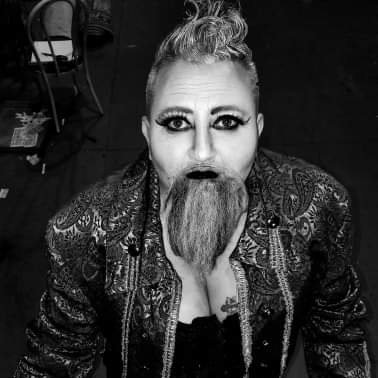 Lee Hill
Bryce Culver Entertainment
Performer
Quakertown, Pennsylvania
https://bryceculver.com
A natural entrepreneur, Lee Hill has been a small business owner for over 25 years. She started and managed several types of entities such as a moving company, an auction house, an antique mall, a very successful game and hobby store and most recently, an entertainment production company. As the founder of Culver Entertainment, Lee manages a variety of performance troupes, booking venues in Delaware, Maryland, Pennsylvania and New Jersey.
Lee currently sits on the board of GLSEN Bucks County which is an educational network in place to ensure that LGBTQIA+2S and BIPOC students are able to learn in a safe environment free from bullying and harassment. Lee's focus with GLSEN is fundraising, where she actively seeks strong partnerships with other local charities and DEI organizations for the betterment of the youth in the community.
Originally trying to find a place to "fit in", Lee's drag career as Bryce Culver began at the Raven in New Hope. Although the "King" scene has never been as prominent as the "Queen" scene has in New Hope, Lee continues to strive to change the stigma and diversify our own community.